The Workout of Today
Today's workout was an oldie, but goodie. And now that my knee is getting better, it's time for some actual cardio. It's nothing crazy or fancy, and you've probably done it before. Here it is:
The one mile run
That's it. Not a mud run, not a 5K, not a marathon – just a mile.
I know for some it might not be much, and if that's the case try this:
One mile run for time – go as fast as you can.
And if it's been a while since you've done any running, try this:
One mile run for completion – try to run the whole mile without stopping or walking.
And if it's been a while since you've done any exercise at all, try this:
One mile run with walking breaks in between, or one mile at a brisk walking pace.
My workout: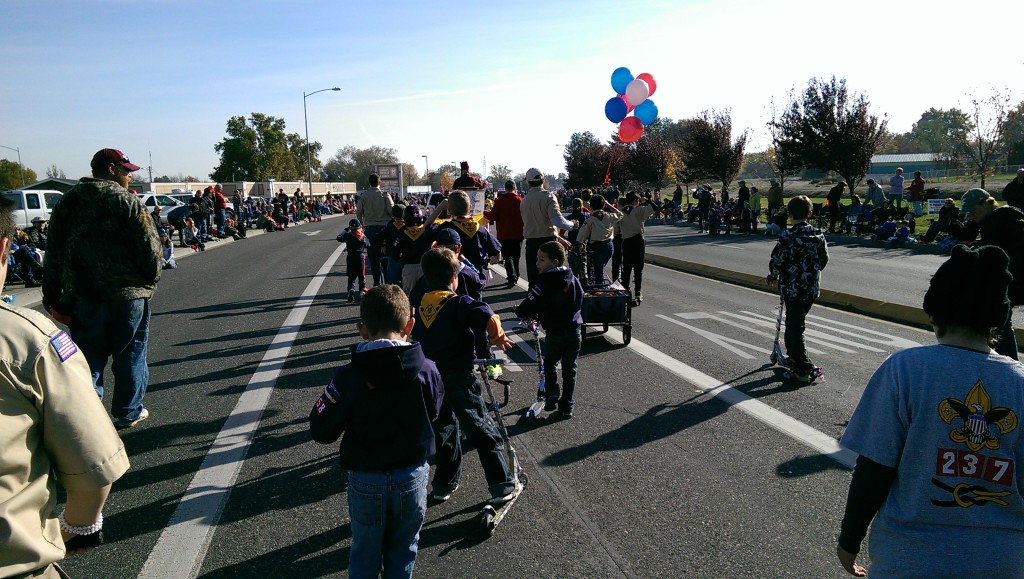 I walked a Veteran's Day Parade with my son and his Cub Scouts troop; it was about a 2-mile route. When we got about 1.5 miles in as a group, I ran back to the car to drive it up to where the kids finished the parade.
I figured that I must have run about 1 mile back when I had to stop. Not because I was tired or anything, just because I had the opportunity to snap a photo of a DeLorean – actually a group of DeLoreans along the parade route. Back to the Future baby!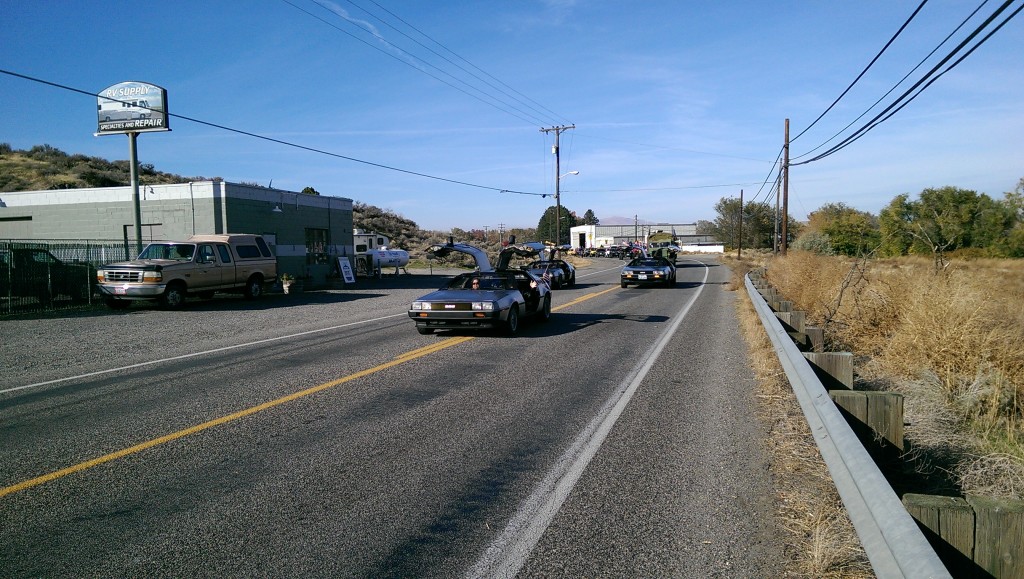 After that, I continued with a light jog back to the car.
Done.
The one mile run can be a great workout. It's used as a test for law enforcement departments across the nation. It is used in P.E. classes across the nation. And now it's used in TWOT – The workout of today. Cheers!