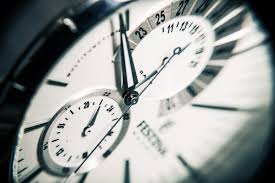 Everyone should be working out. If you are thinking about starting a routine, but the timing isn't right today, I understand. If you have been indecisive about starting a workout plan, I will give you the best information here to be sure the timing is right for you.This article will show you the best times of the year to start a workout plan.
New Year's Day – You are hungover from the holidays. You ate too much on Thanksgiving, Christmas, and all the days that end in "Y". You have a giant headache from the New Year's Eve party. You have a lot of things to do in order to make this year your best year ever. This is a great time to start working out.
When you start a new a job or start school – Starting a new career, or going back to school means more commitments and in many cases, more time constraints. This is also a great time to start working out.
When the kids start a new sport – When the kids start soccer, football, softball, baseball, hockey, karate, or any and all of the above, you will be driving to practices, games, and other events. You will be super busy. This is a great time to start working out too.
When you incur some kind of financial burden – When you don't have money to be throwing at gym fees, workout equipment, or even gas money to get to the gym, this is a great time to start a workout routine.
When you have some sort of medical condition that hinders your ability to perform at 100% – If you have something that impairs your ability to exercise at an optimal level, it is probably time to start exercising.
During Christmas and other holiday times – During this time, you will be traveling and shopping and doing all kinds of other things that take up enormous amounts of time. Another great time to begin an exercise routine.
So here's the deal: None of these times are the perfect time to start exercising. But if you are waiting for the perfect time to start exercising, you are waiting on Someday. Someday is Never's evil twin; they go together, hand in hand.
 
All of the scenarios above happen to everyone. The mom of four kids, who is at the gym right now, has the same 24 hours in a day as you and I have. Today would a great day for her to skip. But she is there.
And if you have a broken toe or other injury, it would be a great time to not come to the gym. It's also a great time to stay at home for the dude that lost all movement in his legs after a tragic car wreck. But instead, he is there doing a killer upper body routine!
Life is imperfect. If you are waiting for the best time of year to start your workout routine, stop waiting.
The best time to start exercising is Now. Now is the arch enemy of Someday and Never. Put Now in your corner. Let Now get in your head. Because the best time to start working out is now.