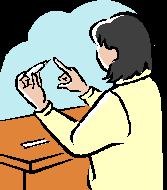 Diabetes and Numbers
I came across a press release on finance.yahoo.com issued by the American Diabetes Association. This June "13,000 top scientists, physicians, and other health care professionals from around the world will share cutting edge research, treatment reccomendations and advances toward a cure for diabetes." It goes on to say that with the 26 million people currently affected by the disease in the United States that it costs the country over $174 billion.
It gets worse. There are about 79 million Americans that are pre-diabetic. The rate of obesity (a major factor in Type II diabetes) has skyrocketed in the past 30 years. Let's pretend that trend continues and those 79 million Americans become diabetic. Let's do some diabetes math:
26 million people with diabetes at a cost of $174 billion.
About 3 times that many people, 79 million more get the disease. $174,000,000,000 x 3 = $522,000,000,000. Add that to the current amount spent on people that already have the disease:
174,000,000,000 + 522,000,000,000 = $696,000,000,000
WOW!
$696 billion on a disease that can be prevented without medication in a lot of cases!
Stay tuned for more posts on diabetes and health care.