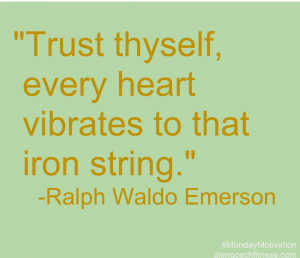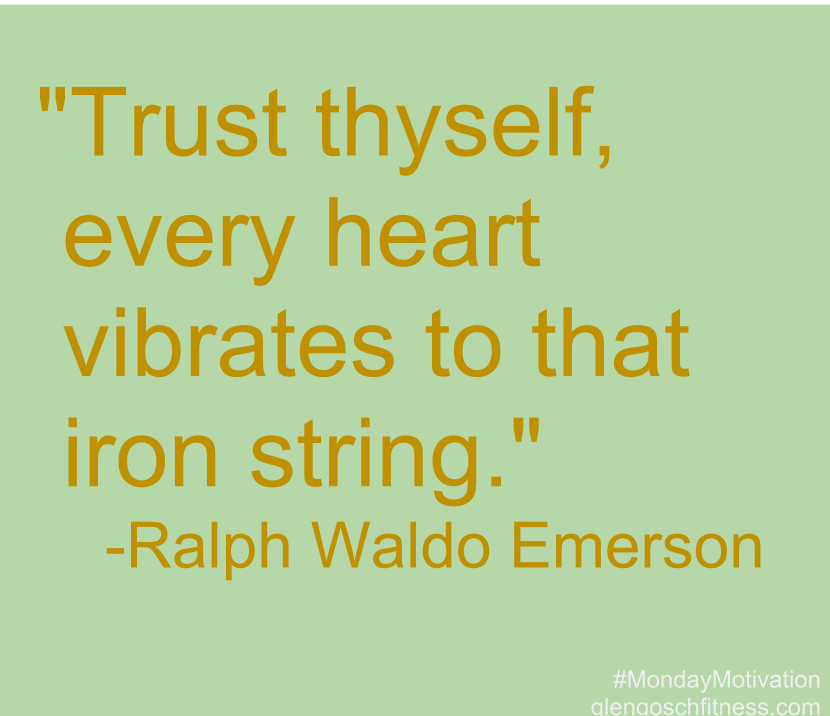 "Trust thyself, every heart vibrates to that iron string" – Ralph Waldo Emerson
Confidence. Confidence. Confidence. Often times we criticize ourselves, and we are our own worst critics. We get wrapped up in competition with others and if we don't measure up to other people's accomplishments and standards we feel, well, short of what we expect of ourselves if not uncertain of our self worth.
"Why don't I have a body like her's?"
"The scale is stuck. What am I doing wrong?"
"Why can't I get a six pack? Why do I struggle with building chest muscles? Why can't I lift like him?"
So we go in search for solutions and don't always arrive right where we want to be. We do the workouts and don't quite look like the person in the infomercial. We put hours in the gym and look good, but it seems like the guy next us doing 5 push-ups looks like He-Man. Exit confidence.
But wait. What if we try to be the best we can be? As good or better than YOU have ever been? Stop the comparisons and enjoy the journey of healthy living until we find a solution (or combination of solutions) that works best for us? Perhaps that is a much better way of approaching fitness, diet, weight loss, and body composition changes. Finding our groove. Following our heart. Having confidence in ourselves to constantly grow and make improvements.