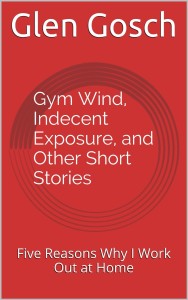 The response for my second book Gym Wind, Indecent Exposures, and Other Short Stories has been great so far! Here is what one reader had to say:
"I'm going to have to encourage you to write more, thank you for the chuckles thus far good job :D:D"
So I bring you my last preview into the book here on the blog with a short story titled "Pooh Foot". You can check out another chapter here and here. If you want the whole book, you will have to fork over an entire 99 cents over on Amazon.com.
Enjoy…
"Pooh Foot"
When reading the title Pooh Foot, you might be thinking this has something to do with stepping in poop; it does – sort of. I'm 19 years old and still living in Southern California during this story. Or is it more of cautionary tale?
***
Just a few more sets of my workout before I head for the showers. It's Friday night, the gym is dead – apparently the rest of Southern California has something better to do on this Friday night instead of pumping iron. And I probably do too. I could sit in on the freeway for three and half hours trying to cram through North Los Angeles traffic with 10 million other people on Christmas Eve to try and get back to Temecula to visit my parents and siblings for the holidays. Instead I decide to waste a couple of hours here to let traffic die down before I head to the parents' house. This cuts my drive time in half by hitting the freeways after rush hour.
Besides, working out here gives me some time to blow off some steam. I think it's possibly more productive to release anger by slinging iron around then Read more…