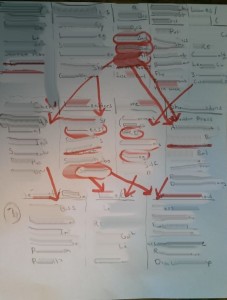 Use THIS to get long-term results and put that gym membership to good use!
If you are like me, you know that it's not always easy to find time to dedicate toward working out and lifting weights. Even though I live at the gym 8 or 9 hours per day, those hours are for training other people. I am still a busy dad, which is a job in itself – fellow moms and dads know what I am talking about.
But being busy does not mean you cannot achieve great results in the gym.
You see, I have a method that I personally use to stay in shape: It's my 3-4-5 Method.
I work out for 5 days per week (when time permits)
I work out 4 days per week (when I'm a little busy)
I work out 3 days per week (when I am REALLY busy)
It's pretty simple, but it does require some planning.
The video below shows how I use this method. It's an 8-minute video that shows exactly how I design my own workouts. Give it a look. And if you have not got your free 3-4-5 workout plan yet, be sure to tell me where to send it after watching the video.


Hope you enjoyed the video! Put it to use and don't forget to share so together we can help a million busy men and women STICK with a workout routine this year!