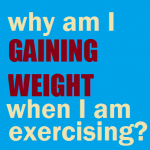 One question that I get asked often is: Is it normal to gain weight while doing P90X, Insanity, Turbo Fire, or (insert workout program here)? Weight loss is never a perfect journey and you may see some ups and downs along the way. Often what we expect is not what happens – that's not to say that the results won't come, it just might not be perfect. One thing to keep in mind is that a scale is not the almighty indicator of progress with fitness. Be sure to use other means of measurement such as body fat calipers, measuring tape, and before & after pictures. There are other informal ways of measuring success with a fitness program too, like loose fitting clothes and comments from friends or relatives.
What we expect and what we actually see with weight loss might be two different things.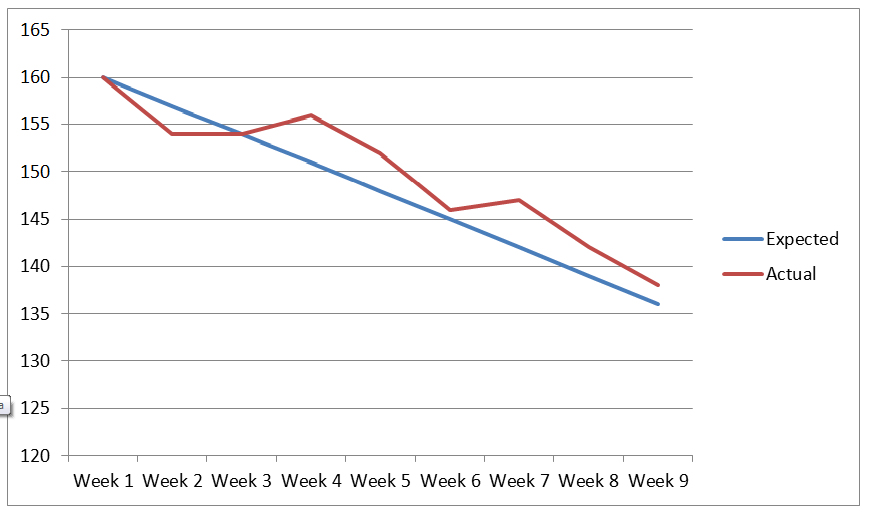 The important thing is to look at the big picture and not be discouraged if there is a jump in weight during the course of an exercise regimen. There are two things that are important in being sure that you are successful with your weight loss goals:
1. Follow the workouts and don't hold back
2. Follow the nutrition guide that came with your program
A lot of people skip number 2 and then wonder why they do not see dramatic weight loss results.
So, a little recap: Weight loss is not the only measure of success in seeing results from a fitness program such as P90X or Insanity. Be sure to take before and after pictures and also use other tools such as a measuring tape or body fat calipers. Also be sure to follow your program as the guide suggests. You might see some weight gain along the way, but weight loss in the long run will happen.