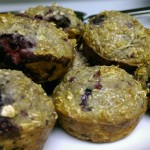 My wife had an oops moment the  today and the end result were some awesome blueberry and raspberry high protein muffins. When you're a busy mom (or dad) at times the brain isn't always on all cylinders. And when the brain fog rolls in, you tend to put things in random places, like the other day when I put my phone in the pantry. Then there was this morning when Jaki made a smoothie and put the big bag of frozen berries away… In the fridge. Fast forward to this evening and we had an entire bag of defrosted berries.
So we ate some for dessert.
And I decided to make some high protein muffins to use up another cup of berries.
Here is what I gathered up:
2 1/2 cups of rolled oats
2 scoops of vanilla protein powder
2 tsp. baking powder
2 tablespoons flaxseeds
Dash of Himalayan saly
2 pinches of granulated monkfruit (I used two packets of Monk Fruit in the Raw)
4 eggs
1/2 cup almond milk
1 cup of defrosted frozen blueberries and raspberries (though I would just use blueberries next to time).
Here is how it all came together:
First, I put 2 cups of oats in my Ninja (you can use any food processor, but I love my Ninja).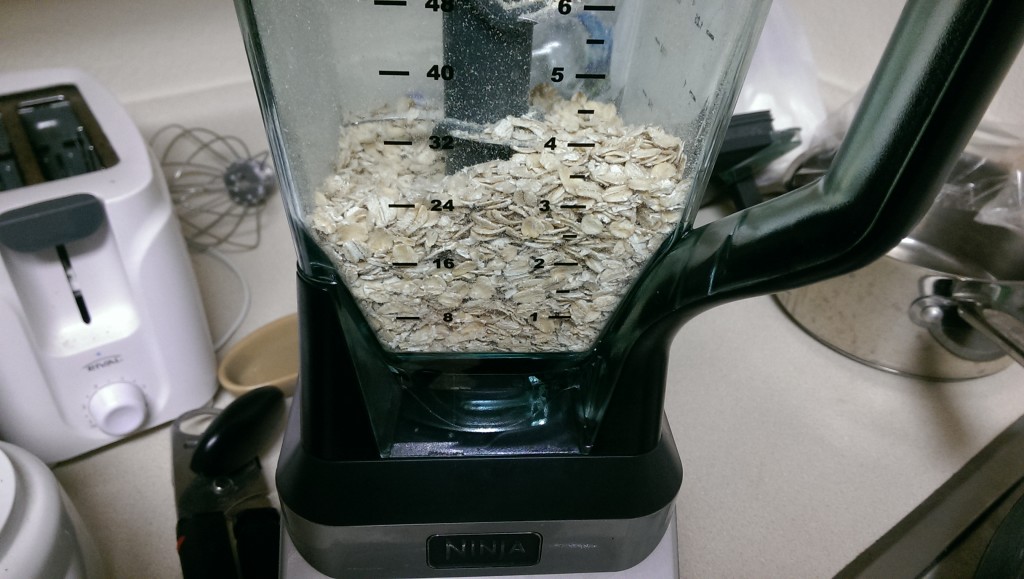 After grinding the oats on level 3 I was left with a course oat flour.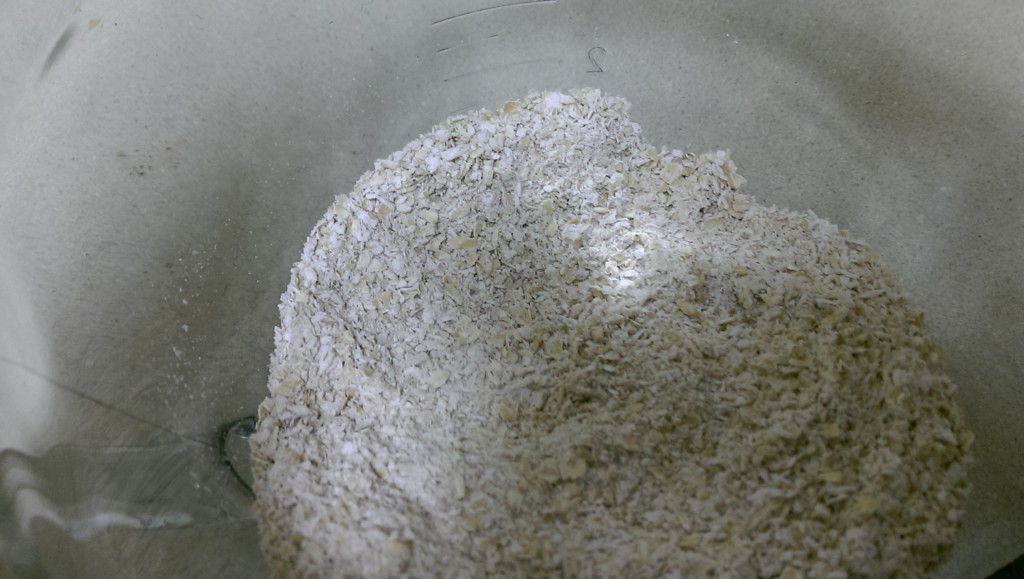 After that, I added 1/2 cup of whole rolled oats.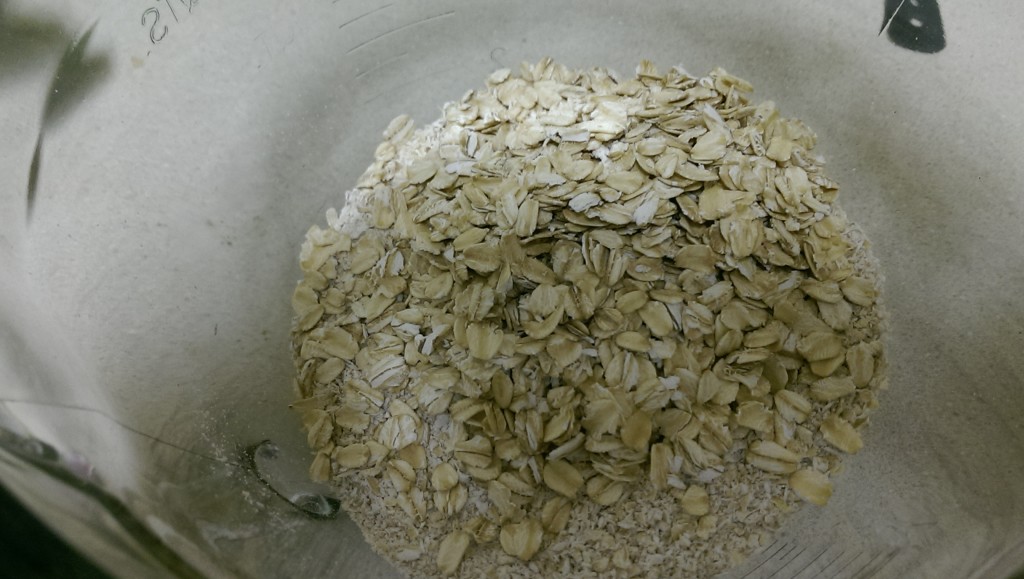 In comes the vanilla whey protein powder.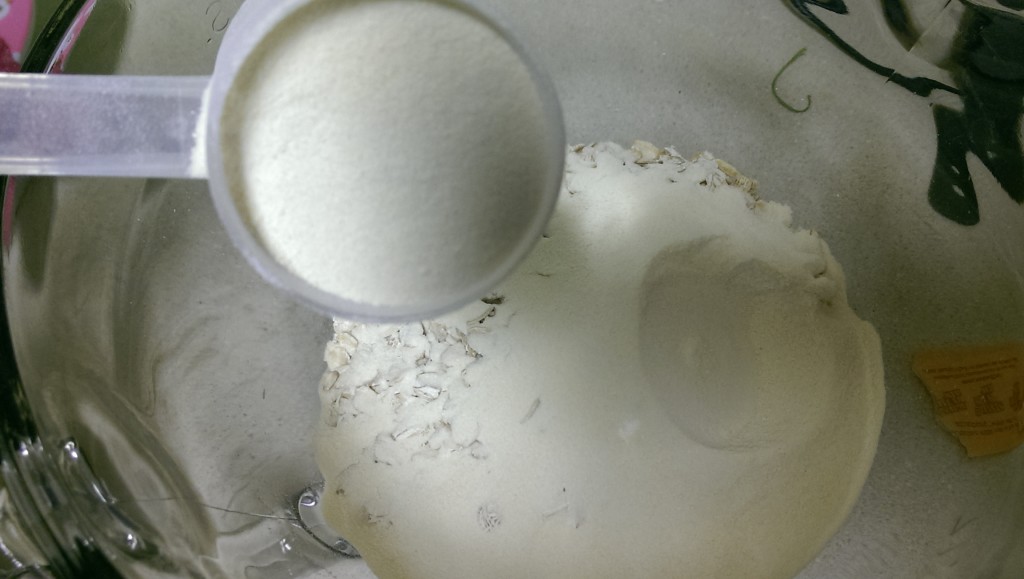 And though I don't have a picture for the next step, rest assured that I added some baking powder, monk fruit, and a little Himalayan salt.
Now it's egg time! And almond milk time! Woo hoo!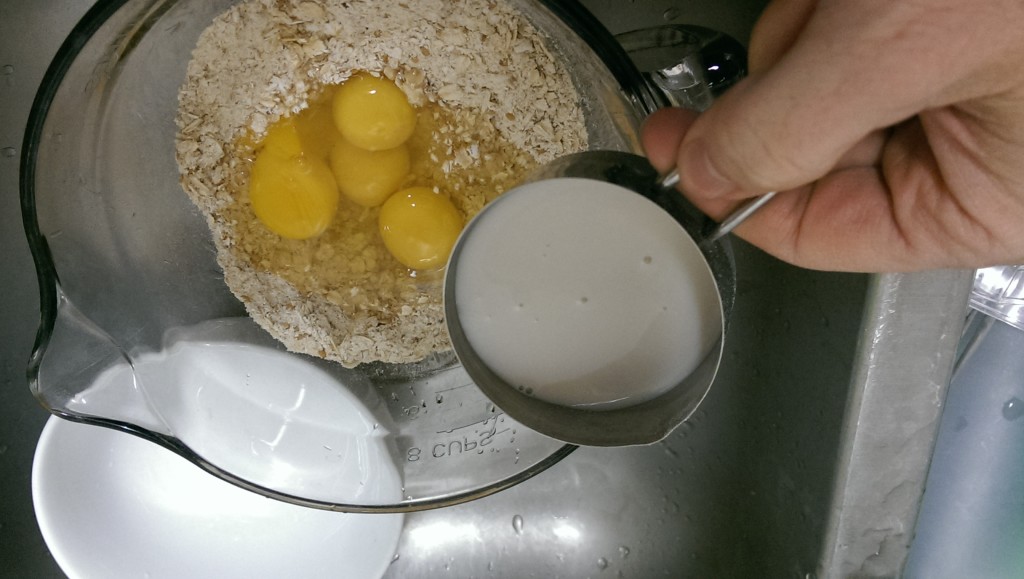 I mixed it all like nobody's business. Actually I just mixed it with a big spoon until it was all well combined. Then I folded in the berries.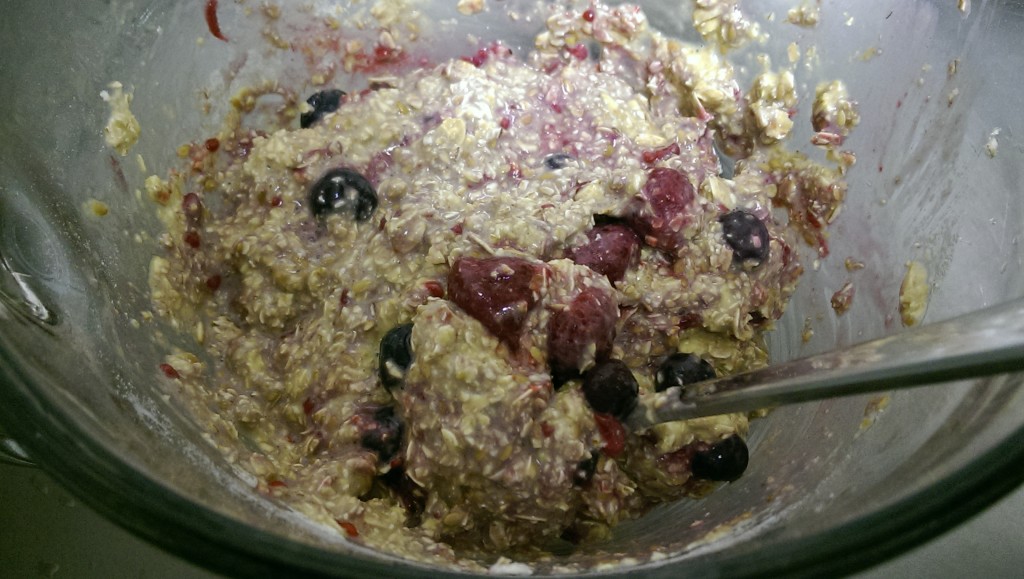 That all got spooned evenly into a muffin pan which was lightly coated with coconut oil in the bottom of each cup.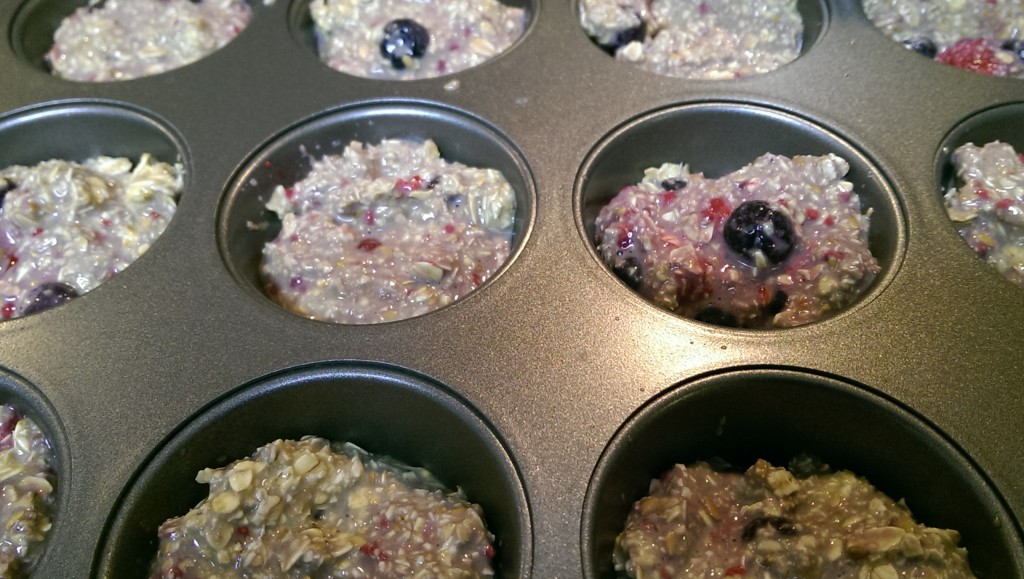 They baked for about 19 minutes at 350 degrees. So I would try maybe 17-22 minutes if you try to make them. The look good.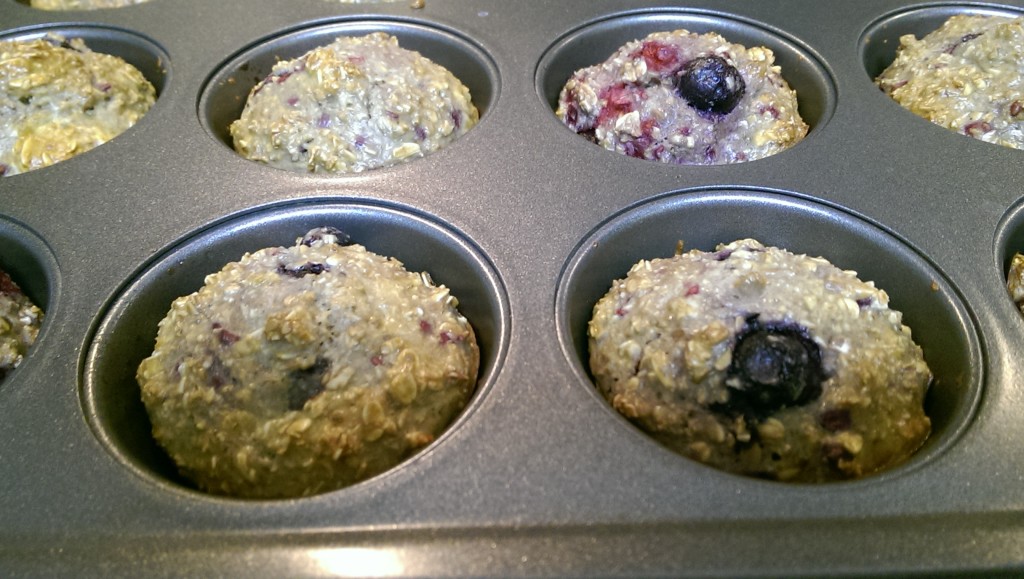 They look really good!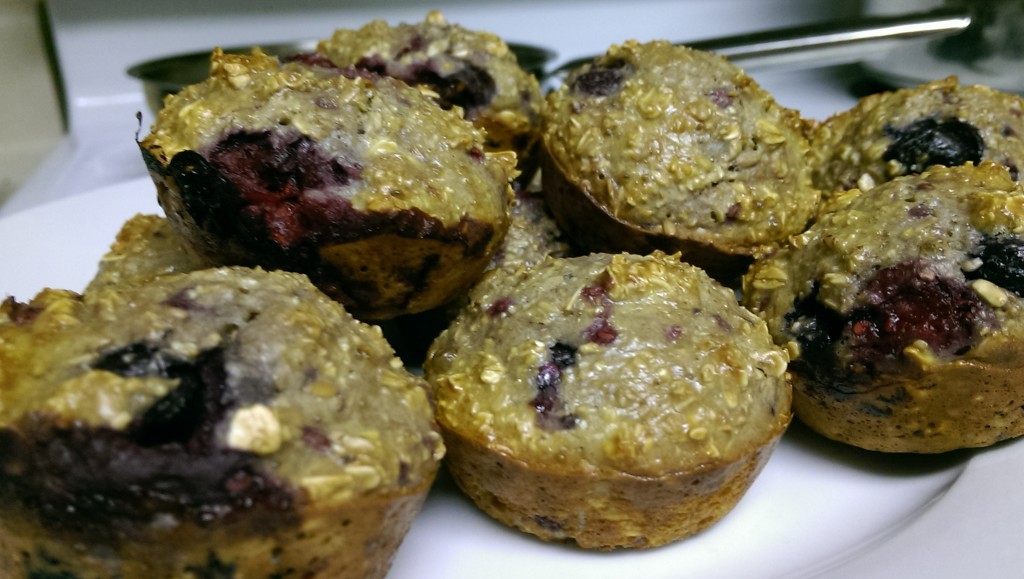 I can't wait to get my protein on, blueberry muffin style in the morning!
Update:
I tried the muffins. They were good. Did they taste like the ultra sugary goodness I could get at Starbucks? No. But they were good. Plus, this is what I got with each 3 muffins:
1 egg
1/2 a scoop of protein powder
A little over a full serving of oatmeal
Some flax for a little added fat
Plus I woke up at 5:00 this morning so I could meet my first personal training client at 6:30. Jaki will be taking the kids to school shortly. Just another busy day for this family. And these muffins taste good enough that I know the kids will enjoy them. Win for Dad for making some awesome muffins for the fam that are not loaded with sugar. Win for Mom for inadvertently spawning the idea of high protein blueberry muffins. Win for you if you try them.