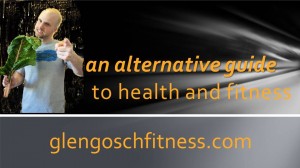 Hello everybody!
I want to welcome you to what is a re-launch of my blog posting. I have been getting my feet wet with blogging on other sites and decided to expand my blogging horizons with a more personalized format. I will continue to blog about health, fitness, sharing recipes, and more. This format will allow me to post more content, more often and I am excited to have it launch.
I have been blogging on howtobefit.com for a little while now as a featured Coach on the page and I will continue to do so. I want to thank Rich Dafter for giving me the opportunity to post on the page as it has helped me develop some familiarity with blogging. While glengoschfitness.com will become my main blogging channel, I enjoy being a part of the Team How to be Fit Coaches and will continue to work with all coaches on the team.
You can expect the real me here: my opinionated posts, my dry humor, and my no bull advice. Stay tuned for more posts. This blog will be an ongoing progression to bring forth the best fitness blog possible!
-Glen
Note: this was my first blog post, written when I was a network marketing rep for another company. I am no longer an active "coach" in that format.