Sometimes I hate it when beginners tell me they are going work out 6 days per week. Let me explain.
Meet Carla. I met Carla this past January at the gym. Carla was overweight, and not just a little overweight. With about 100 pounds to lose, Carla had a journey ahead of her to be able to live the life she wanted. A life free from sleep apnea and high blood pressure meds. A life free of shopping for plus sizes. Her biggest goal though, in her own words, was "to have the energy to keep up with my kids and set an example to them of living a healthy lifestyle."
Carla was motivated to the tenth power. She had a miniature Tony Robbins on her left shoulder saying, "If you can't you must, and if you must you can. You can do this!" She had a mini Ryan Gosling on her other shoulder saying, "Hey girl, you don't need that cupcake, you're already sweet enough." With a conscious mind like that going for her, nothing was going to stop Carla!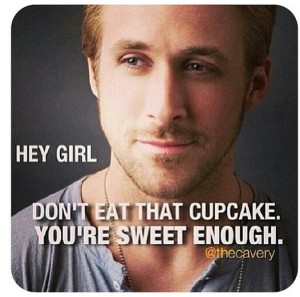 I would see Carla at the gym all the time. She told me that she had been coming to the gym 6 days per week, which was a lot better that the 0 times per week she had been doing for the past 12 years. Sometimes I would see her in there twice per day. She was a workout machine!
I saw her one February evening as she was finishing up her workout. Something looked different about her. "Have you lost some weight?" I asked.
"12 and half pounds!" she said as sweat glistened off her flushed cheeks. Confidence and energy gleamed through her proud smile.
"That's awesome!" I told her. "12 and a half pounds in 1 month?"
"Yep. Still more to go, but I am loving it!"
I continued to see Carla at the gym, Monday through Saturday, like clockwork.
One day in March I realized that I had not seen Carla in a few days. Actually it had been a like a week or so. Maybe she went on vacation or something.
In April, I ran into Carla  at the local sports park where my daughter was playing a softball game.
"Hey Carla," I said, "Good to see you! How's it going?"
"Oh, it's going okay. Busy. My daughter started softball a few weeks ago and I haven't been able to make it to the gym," she said with a forced smile.
Here's the thing. Carla (a name that I made up) is a representative of thousands (maybe millions) of people that start working out in January each year. They are super motivated. Even though they have not worked out in years, they go all-in. They exercise all the time. Then something happens.
I call it the 0-6-0 effect. People go from working out 0 times per week, to 6 days per week, and right back down to 0 days per week again. I hate seeing this because it means thousands of people are not reaching their health and fitness goals!
I made a little 3-minute video about how to overcome the 0-6-0 Effect so this doesn't happen to you. Instead, you can see your fitness goals become a reality.
Be sure to watch it, and get on your way to achieving big things this year and beyond!