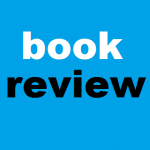 Creating a healthy lifestyle is the focus of this page, and I believe that we need health and fitness in all areas of life: healthy relationships, healthy families, healthy eating, healthy active living, and healthy finances as well. I recently finished reading Dave Ramsey's Total Money Makeover which can help take care of the financial part.
Total Money Makeover is a book themed around "financial fitness" as Dave calls it. He often makes comparisons to fitness and finance throughout the book, stating that most Americans are "fat" financially.
There several core concepts of the book that the author teaches us. Here are a few:
How to get out of debt, stay out of debt, and never own a credit card again.
Your income is your biggest wealth-building tool.
You should pay for everything with cash; even your car; even your house!
You can create wealth by applying one of my favorite sayings in the book: "If you live like no one else now, you can live like no one else later."
The book is filled with real-life success stories from people that have followed Dave's plan. People all over the country from those that earn 6-figure incomes to those that are at the poverty level are using his methods to transform their finances.
I recommend this book for anyone really. I know that is kind of a generic statement, but I think about anyone could benefit from reading this; young/old, rich/poor – this book is one that can teach you about money in a new way, and perhaps cause you to see money in a new way. My wife and I liked it so much that we bought one of Dave Ramsey's personal development packages and we even bought Financial Peace University Junior for our kids.
You can find out more about Dave Ramsey HERE.