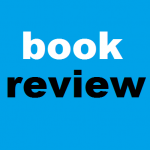 I am always looking to learn new things about nutrition, food, and lifestyles related to health. My website is not only a reflection of what I know and can pass on, but also a reflection of my own growth and learning. With The Primal Blueprint (PB) by Mark Sisson, I can say that I have grown a little and learned a little too – this book is already influencing some lifestyle changes of my own.
PB is a book that – along with the author's website Mark's Daily Apple – has spawned a sub-culture within the Paleo way of life:  The Primal lifestyle. For those that don't know, Paleo is short for Paleolithic – the term scientists use to describe the era 10,000 years ago. The neo Paleo lifestyle tries to mimic life imagined back then and apply it to the 21st century. This book suggests that if you follow 10 Primal Laws you will be on your way to effortless weight loss – which I think is a little off-base because it involves some effort, but I get where Sisson is going with it. The Primal Laws don't involve marathon workout sessions, timed meals, calculating calories, and other traditional fitness and diet have-to's. The Primal Laws are as follows:
Eat Plants and Animals
Avoid Poisonous Things
Move Frequently at a Slow Pace
Lift Heavy Things
Sprint Once in a While
Get Adequate Sleep
Play
Get Adequate Sunlight
Avoid Stupid Mistakes
Use Your Brain
So, a pretty basic plan to achieve a healthy you. Throughout the book Sisson explores each law in-depth.
PB is filled with a lot of information, scientific research, and blueprint strategies that can be applied to your life. What makes this book a good read beyond the informative concepts within the content is the story of Grok, a fictional representative of man from 10,000 years ago. The book tells Grok's story of living off the land, traveling, escaping wild beasts, and what not, all while teaching the reader how to live like Grok in modern times. Conversely, the book also tells the story of the Korgs (Grok spelled backward)- a modern day family that are regular consumers of junk food, traffic, Ambien, and other American staples. The creativity (or reality) of Sisson's storytelling make The Primal Blueprint strike not only a utilitarian, but also a humorous chord.
Overall, PB is a pretty good book. I don't agree with everything in it, but nonetheless it brings up a lot of interesting points. It has intrigued me enough to want to try Mark Sisson's Primal eating plan and see how my body reacts. I'll keep you posted on how it goes…