About Glen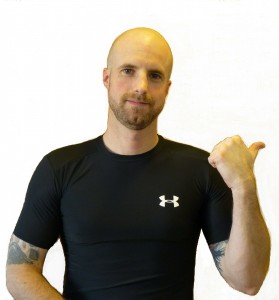 Glen Gosch likes to write articles about fitness and other things. He should probably not write about lifting weights, drinking beer, doughnuts, and Jesus on the same site, but it is done, and all we can do now is see what happens next. Some people don't like it, some do. Squirrels.
Glen has many accolades to his name including:
"Able to do 20 pull ups" – 2013-Present
"Able to do a lot of push ups" – 2011-Present
"Able to run with his kids at the park" – 2010-Present
"Clinically obese" – 2001-2006, 2008-2010
"Pretty Fit" – 2010-2011
"Really Fit" – 2011-Present
My "A-" Approach to Health and Fitness
I am not a bodybuilder, an Iron Man, a triathlete, or a professional athlete. You will not see me on the cover a fitness magazine unless a fitness magazine is cool with having a dude with 11-14% body fat on its cover.
I can do over 20 pull ups, but you won't find me breaking any deadlift records. I can run a 10K without puking, but the thought of running 26.2 miles makes me a little queasy. I am not ripped, I am fit. I can keep up with my kids playing at the park, I can do push ups, I can lift heavy things without throwing out my back, I have stamina (in the gym and elsewhere). I don't get a medal or prize for any of these things, but I feel pretty damn good about myself.
When it comes to diet I eat fairly "clean." I eat salad, organic fruits and veggies, lean meats, fish, nuts, seeds – mostly whole, nutritious foods. I also eat a hot dog, a slice (okay, several slices) of pizza, donuts, ice cream, bacon, and an occasional glass of wine when I feel like it.
Sometimes I train like a BEAST (freak, animal, athlete, Spartan, or what-have-you). Other times I work out 3 days per week.
Sometimes I eat really clean, count calories, track my macros, and trim up a little bit. Other times I eat mostly healthy following the "80/20 rule" – eat mostly healthy with those indulgences here and there.
Sometimes my diet and fitness routine gets the "A+" Grade, other times I am operating at a "B" (the 80/20 rule). Over the course of year, that gives me an "A-" and I am cool with that.