About Glen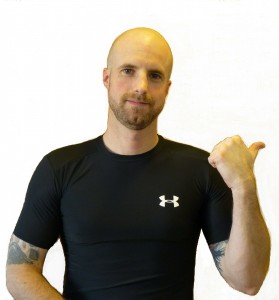 Professional Life
I have a passion for fitness and helping people achieve their fitness goals. A former construction worker, then bartender, I am now enjoying "working" in the field of fitness.
I am a Certified Personal Trainer, certified through the National Academy of Sports Medicine (NASM). I am also an Independent Team Beachbody Coach and a Certified Insanity Instructor. I strive to help all people achieve their health in fitness goals at any age, any physical condition, and at any budget.
Personal Life
I enjoy spending time with my family most of all. We all like to go hiking and explore National Parks and forests together, or just spend time at home watching a movie. I stay active in the sports that my kids participate in and enjoy just running around a local park with them as well. Beyond activities with the family I also like to watch practice martial arts, go for a run with my dog, and play basketball. Around the house I like to play guitar and watch sports on TV too.
The ideal day for me consists of the following:  A good workout or physical activity, a little bit of time on the Internet posting a blog or social media posts, spending some play time with the kids, and wrapping up the day watching a show on TV with my wife.