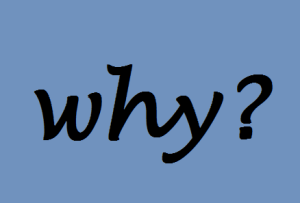 Why do you exercise, or why do you want to start exercising? Once you have a definitive and measurable goal – or why – it can be easier to stay motivated with a fitness routine. Beyond having the why, we need to be reminded of our why to stay on track. How come? Well, a little birdie told me that some people start fitness routines for a few weeks and then quit. Crazy, I know. With that in mind, here are 5 things you can do with your why to help you reach your fitness goals.
1. Hang it up
Write it down, make a goal board (not just health and fitness goals), then hang it up somewhere you can see it daily. Remind yourself that you made a commitment to reach your goal.
2. Carry it with you
Take an index card or two and write your goal(s) on them. Also write down any positive words, quotes, Bible verses, accomplishments (5 lbs. down, 25 to go!), and carry this with you in your pocket or purse. Remind yourself of these things several times each day.
3. Pray about it
Ask God for guidance and help. Have faith that you will reach your goal and live your why!
4. Learn about it
You want to lose weight? Put on muscle? Whatever the case is, take the time to learn and find the most efficient means of doing so. If you have a goal then let what you read (books, magazines, internet), what you watch, and what you listen to reflect that.
5. Do it
Action gets results. Those that do not start and do not take action fail every time. Hockey legend Wayne Gretzky said, "I miss 100% of the shots I never take."