There ar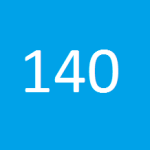 e a lot of different styles and personalities in the world of fitness. In this post today I am breaking down many flavors of fitness in the style of Twitter.
And for this post I cannot take credit on the concept. My soon to be famous (or already famous, depending on when you read this) author/bro Mike Speegle came out with this brilliant post a while back where he described book genres in 140 characters or less.
This is essentially my fitness rip-off of that. Here we go…
1. Crossfit – I just did 11 kipping pull ups and tore my rotator cuff. Do I have to keep pretending I like Paleo pizza? #crossfit
2. Bodybuilding – Damn my biceps look good in this mirror. No that wasn't me – whoever smelt it delt it. #bodybuilding #proteinfarts
3. Marathon running – My knees and shins hurt, I lost 3 toe nails, my skin is peeling, I puked, I pooped. That was great! #running#runnerstrots
4. Iron Man – My knee is broken, I lost all my toe nails, I think puked at mile 42, and don't remember much after that. That was great! #running #ultra
5. Spartan racing – Watch me transform from a desk jockey to a #spartan this weekend and jump through fire. I could have been in 300 – I look like Gerard Butler
6. Cycling – I rode 346 miles so far today. Pass me the GU. And the Preparation H. #cycling #narrowseats
7. Group fitness class – Punch, kick, squat, core tight, work, push it, bring it, it is MY workout, am I doing this right? Why is she so skinny? #fitness#groupclass
8. P90X – I have to listen to this guy's jokes for 89 more days? #pullups #pushups #bringit #shutit
9. Yoga – Wait… how do I… what… how… dang it's hot in here. Did someone fart? Oooh, that's a good stretch. #namaste
10. Boot camp – Down. Kick back. Knees in. Up. Whoever invented burpees can kiss… Down. Kick back. Knees in. I'll just stay down. #bootcamp
11. Elliptical trainer – I have been on here for 30 minutes, this has got to be doing something, right? Why do they show Dairy Queen commercials on TVs at the #gym ?
Did I miss one? What would you add to the list?